Affordable roof repairs in Doncaster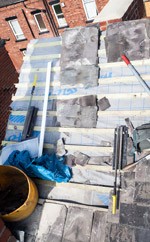 It's important to get a damaged roof seen to as soon as possible. Even a minor problem such as a loose tile can soon spell trouble if moisture gets in - a vulnerable roof is a serious risk to your property, so you'll need professional roof repairs completed to the highest standards of workmanship.
Whatever type of roof repair you may require from a couple of loose tiles to something a bit more involved, we're the roofers to call.
We can respond quickly to repair your roof, minimising the possible damage caused by leaks and other weather ingress. You can also rest assured that it'll be experienced and qualified professionals who will be working on your property.
For roof repairs, we're the roofers to call
Serving Doncaster and the surrounding area.
We're highly experienced in all aspects of roofing and roof repairs
We can repair a slate roof, a tile roof or any kind of flat roof
Our work is of the highest standard, but comes at affordable rates
Providing reassurance with a guarantee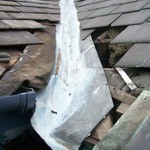 We fully understand your desire to ensure you have competent, honest professionals working on your property so that's why we offer a full satisfaction guarantee with every job, whether it's big or small.
So, if you need your roof repairing, don't delay. All you need to do is pick up the telephone and call 01302 429775.