Velux window fitters in Doncaster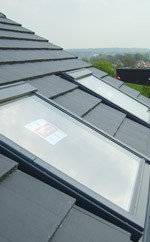 If you're planning a loft conversion on your Doncaster home, or are looking for a way to give your existing roof space some natural light, then Velux windows are a perfect energy-efficient solution.
Stylish, efficient and easy to operate and maintain, Velux roof windows are a very popular choice - why not see how they can benefit your property? As experienced roof window fitters serving Doncaster and the surrounding area, we've many years' experience of providing roof windows including Velux, and have several delighted customers very pleased with the benefits these windows provide.
Call the local Velux experts
If you're looking to install Velux skylights, here's why we're the team to call:
Several years' experience of fitting all kinds of roof windows
Free estimates given without any obligation to buy
Satisfaction guaranteed each and every time we fit a window
Trusted in and around the Doncaster area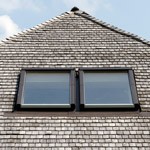 We'd be happy to show you how a well fitted skylight can enhance your roof space, so why not get in touch and we can discuss your needs and requirements, make recommendations and provide a free and accurate estimate to complete the work.
To discuss how Velux roof windows can benefit your home, call the professionals now, on 01302 429775.